Sally is one of our therapy dogs. She has a very calm and loving personality. She enjoys snoozing in the log cabin and 'helping' to put hay bales in for the horses.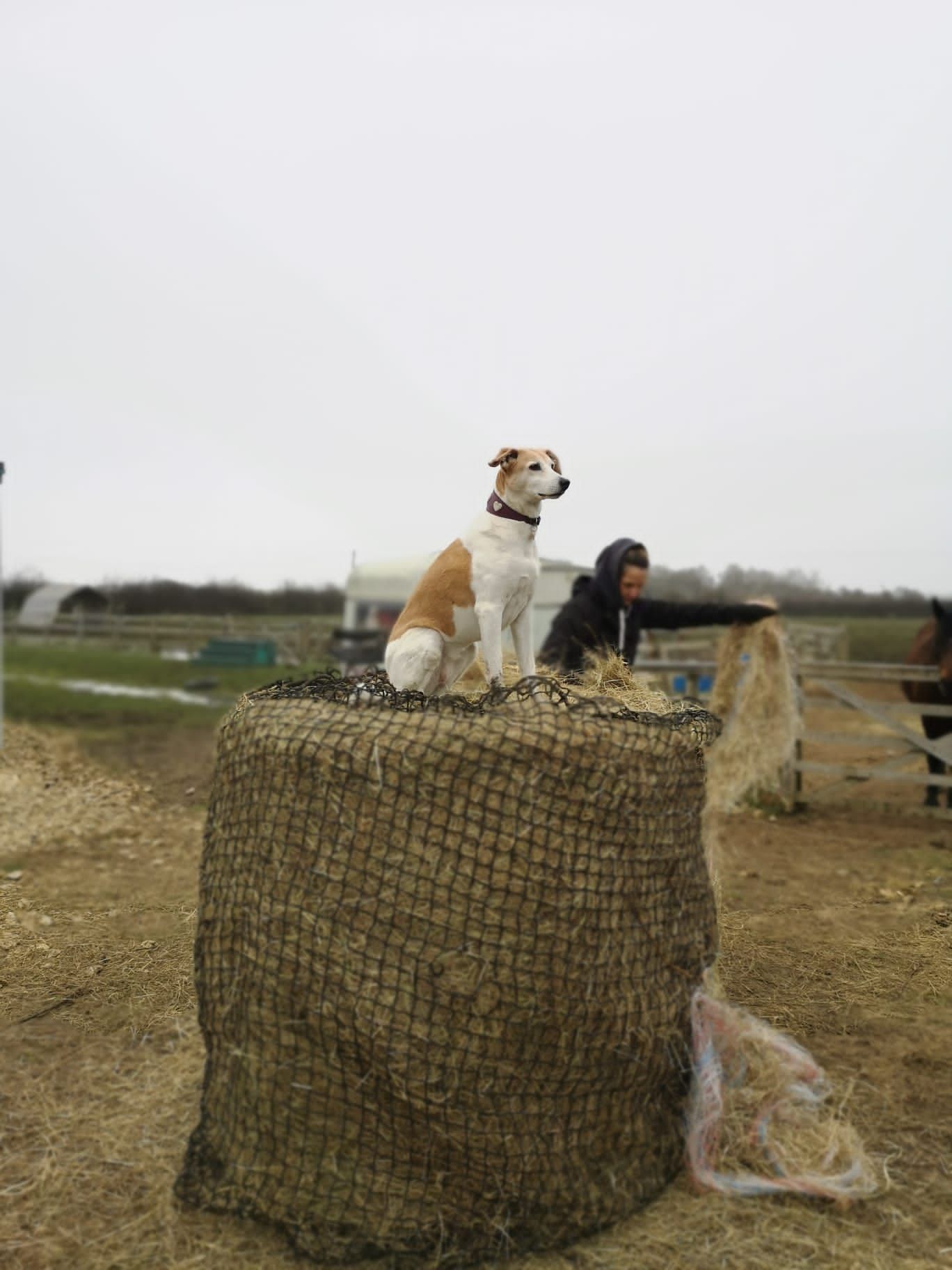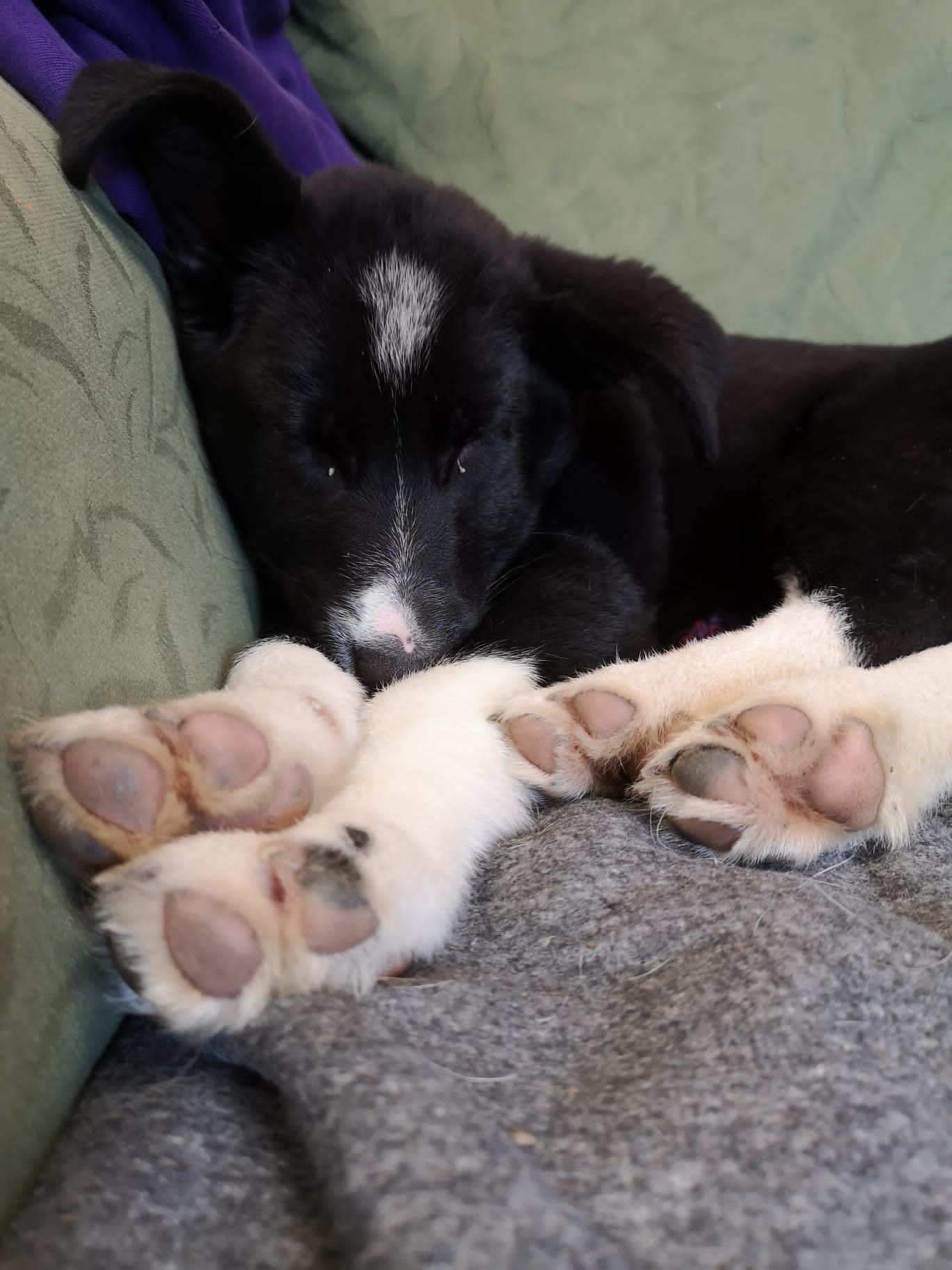 Daisy is our newest Rainbow Horses dog. She is learning about her role as a therapy dog from her big sister Sally. She is very playful and likes swimming in the pond.
Jessie is our resident cat. She is very friendly and loves snuggling up with blankets (and people!). Many of our learners enjoy playing with her and making her new toys using her favourite things- feathers and pipe cleaners!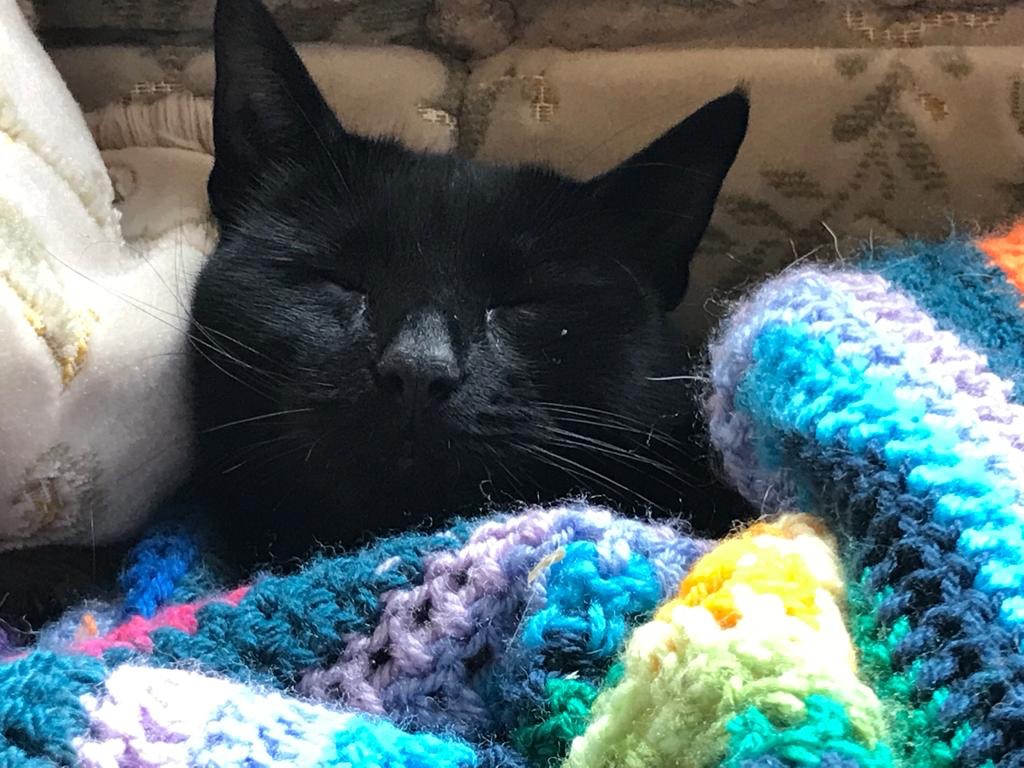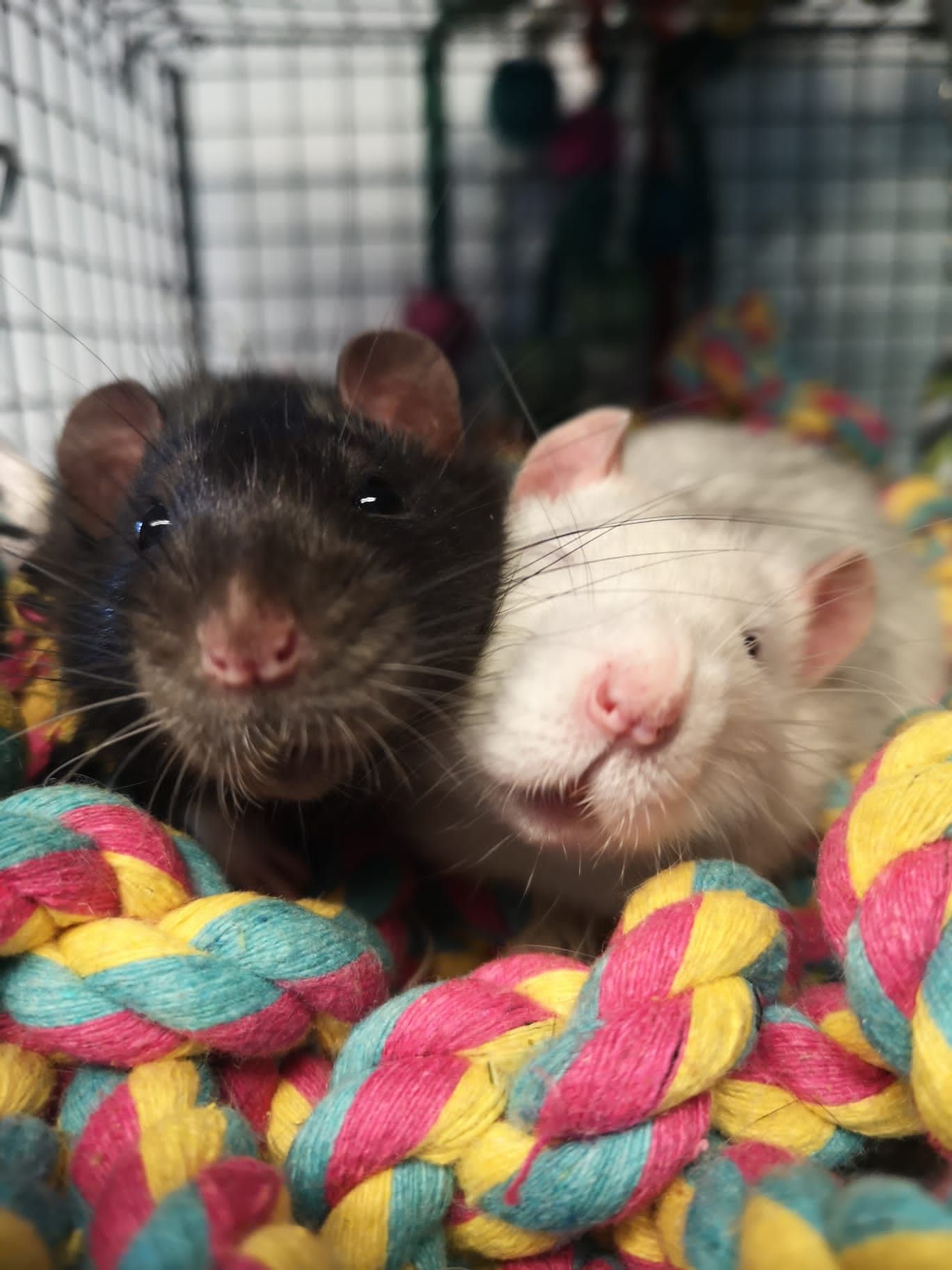 Our rats, Bing and Rascal, are very popular with our learners. They are enthusiastic about exploring and meeting new people. When they are feeling snackish they enjoy all kinds of fruits and vegetables but their favourite food is parsley.
Our ferrets Malfoy and Loki are very cheeky characters. They are super playful and love to climb. When the weather is nice they enjoy being taken for walks to explore Rainbow Horses.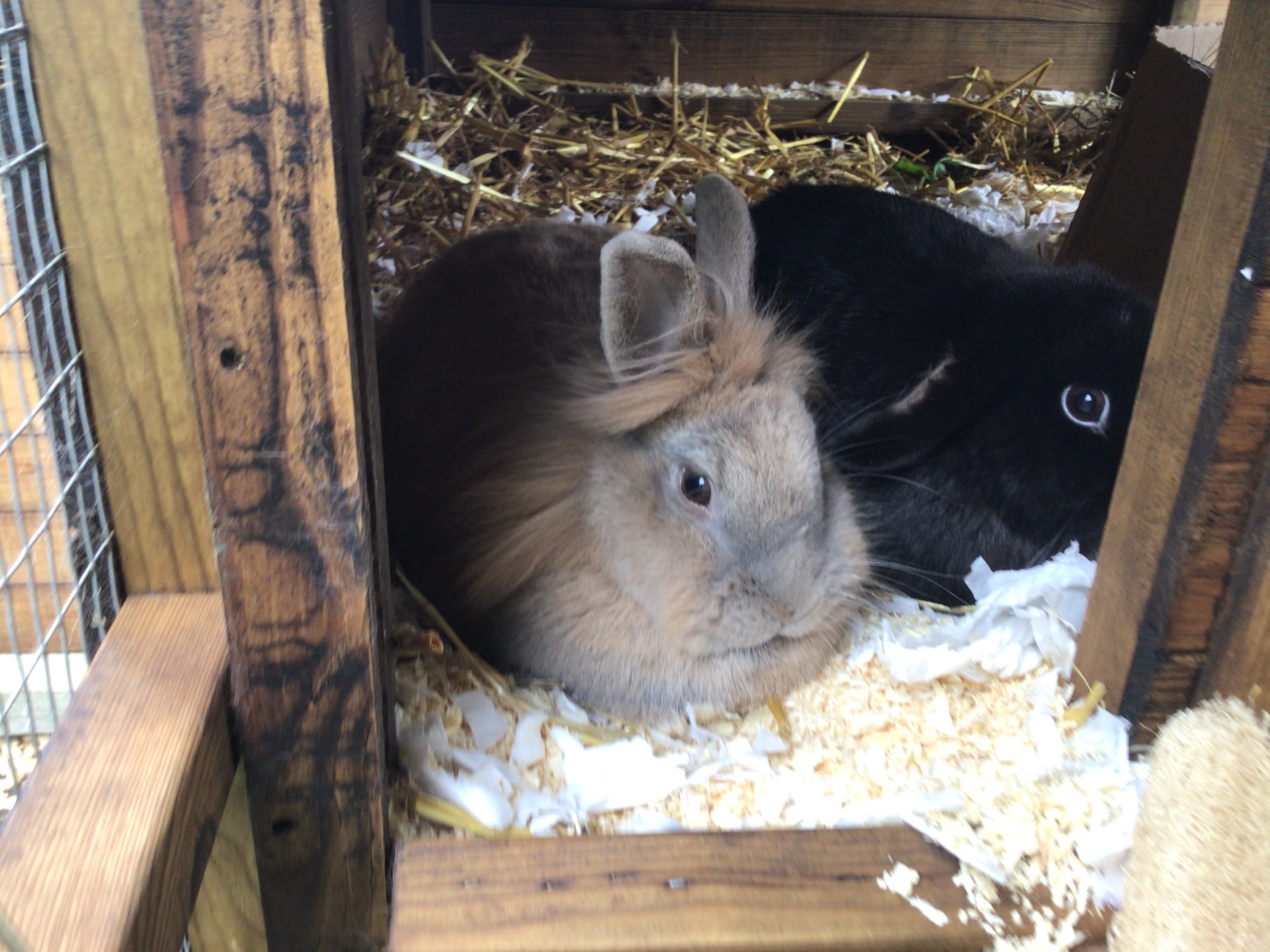 Bunnykins and Hopper are our rabbits. Although a little shy they are very interested anyone who sits in their house. Bunnykins often comes to the door of their bedroom for a head scratch!
Digger is our leopard gecko. In addition to his distinctive colouring, Digger is well known at Rainbow Horses for his most unusual attribute- that you can see all the way through his head!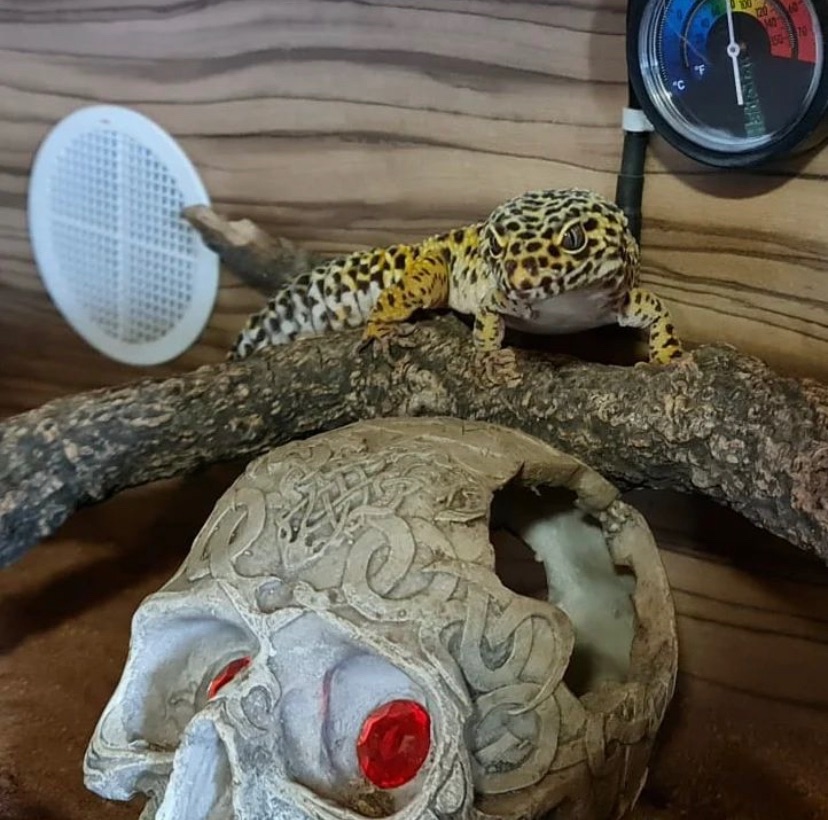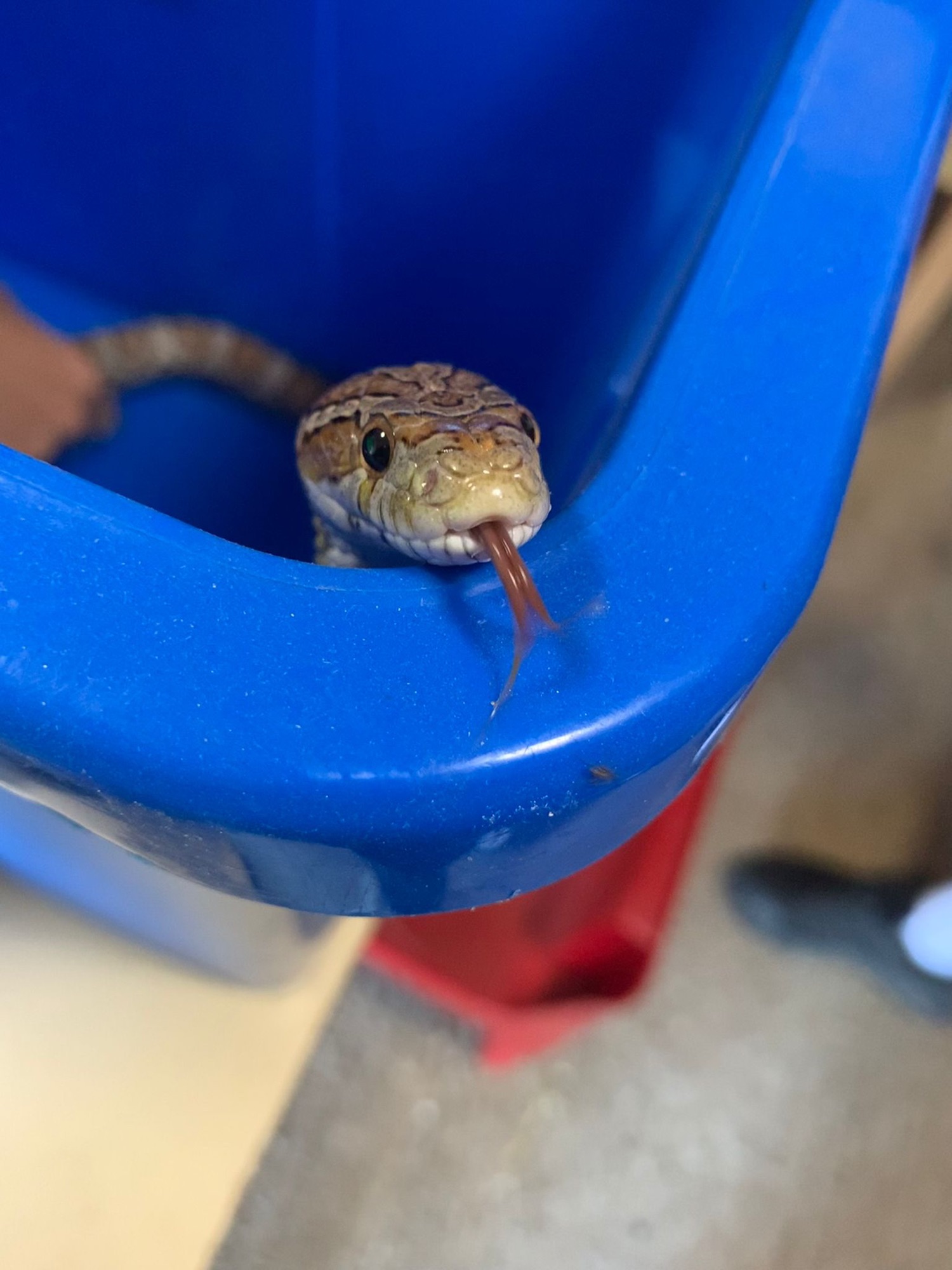 Kelloggs Corn Snake is our only snake at Rainbow Horses. When he first arrived he was the size of a pencil but is now nearly 2 metres long. He sheds his skin every 4-6 weeks and enjoys occasional baths.
Our guinea pigs Honey and Winter are very friendly and enjoy being held. Their favourite summertime snack is dandelion. In dry weather they enjoy our outdoor run where they can forage for other tasty treats.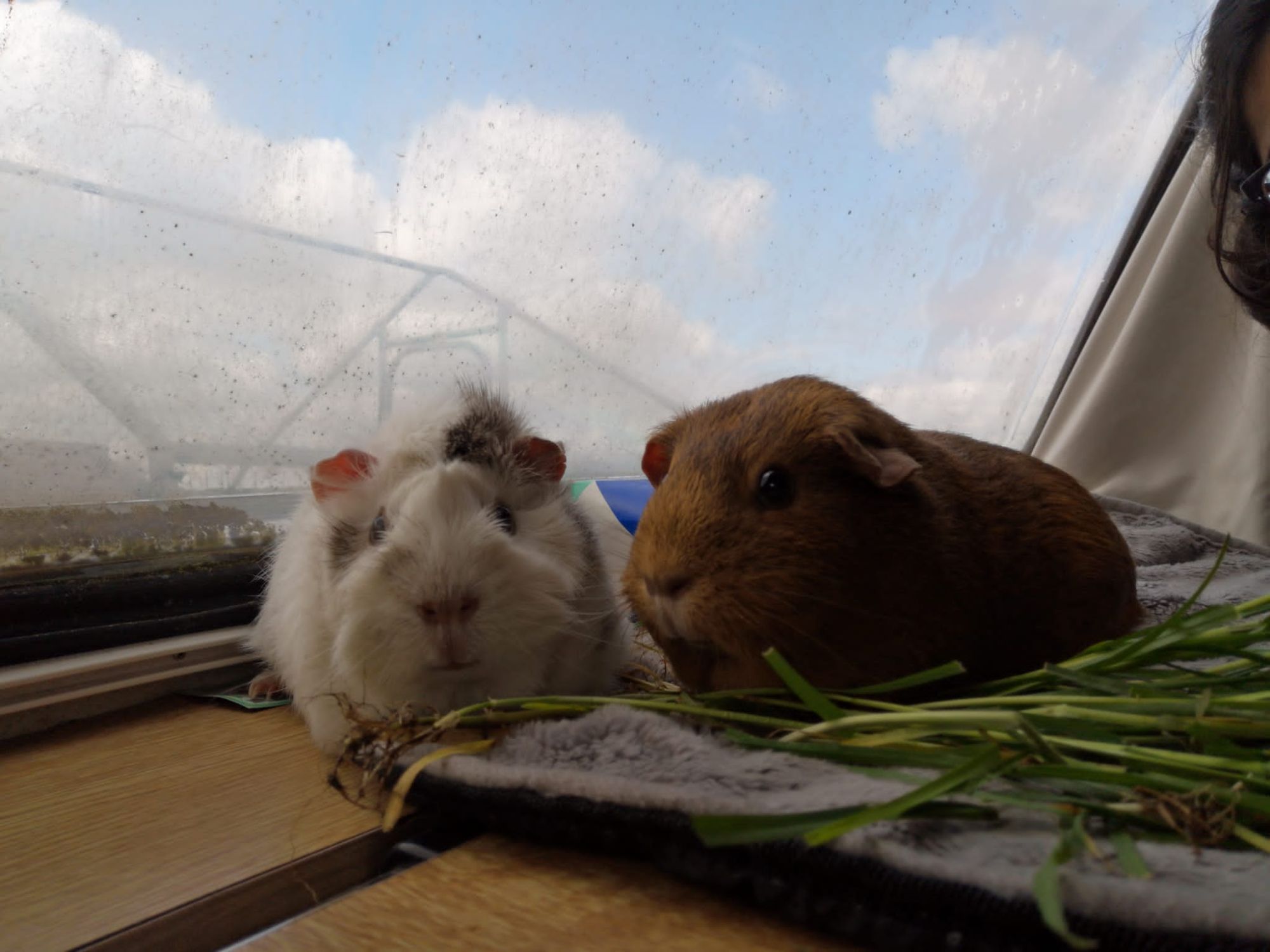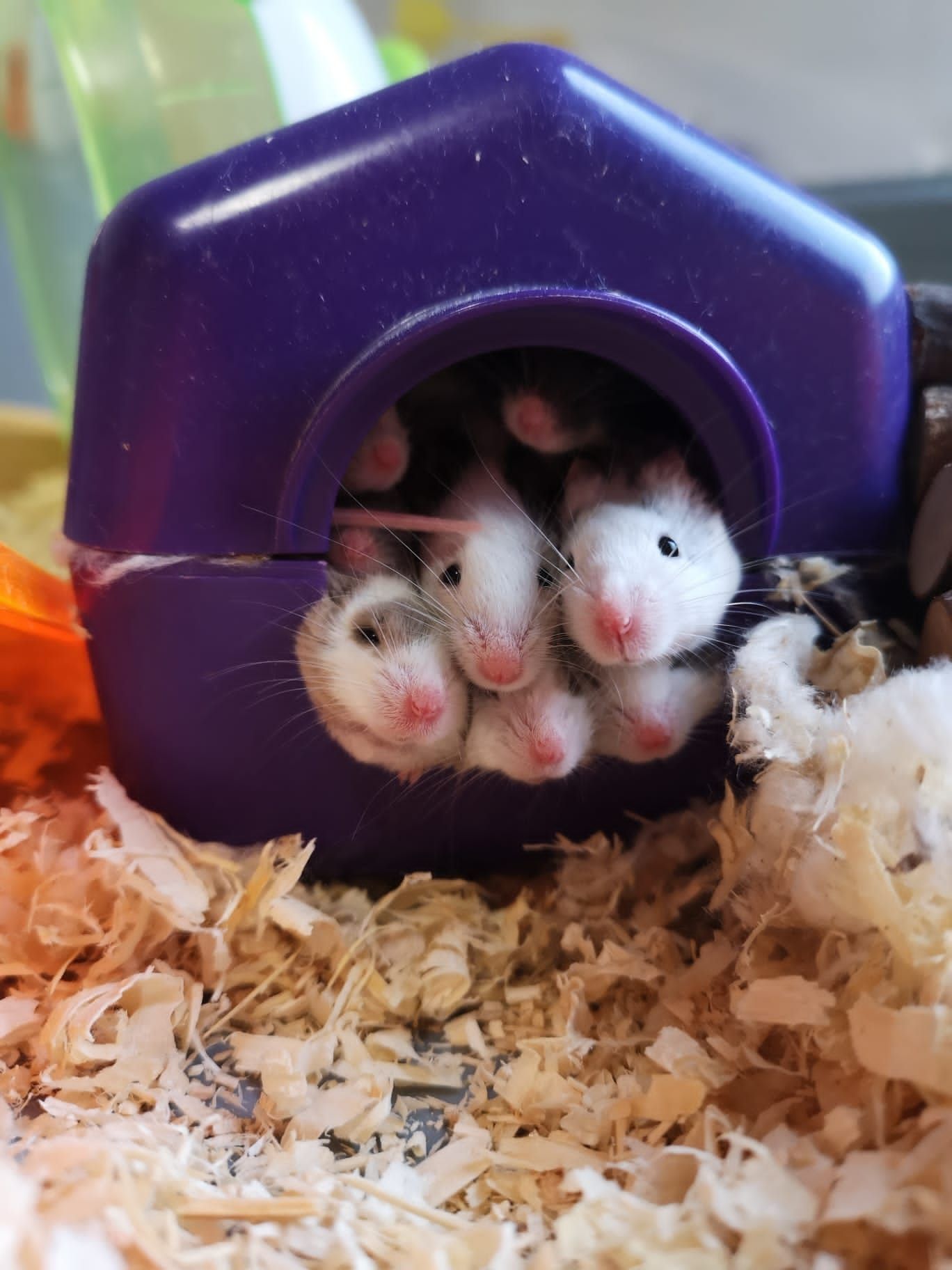 We have several mice ar Rainbow Horses. Our learners enjoy building enrichment activities for them, especially treasure hunts and mazes.
Chickens (Dasher, Pamela, Cathy, Jane & Esme)
Our chickens have free roam of Rainbow Horses in the day time. They are quick learners so have been taught several tricks utilising one of their favourite foods- popcorn!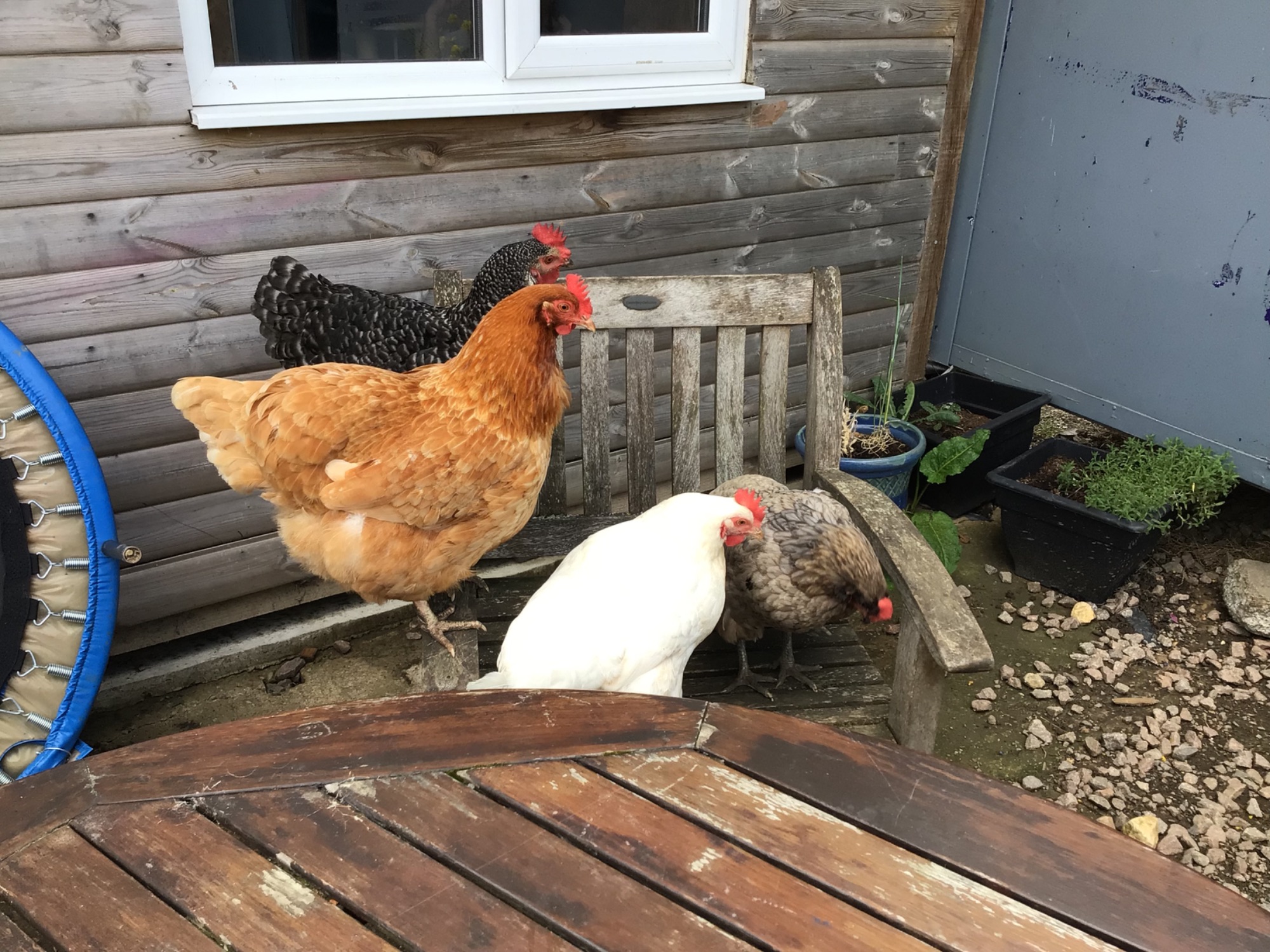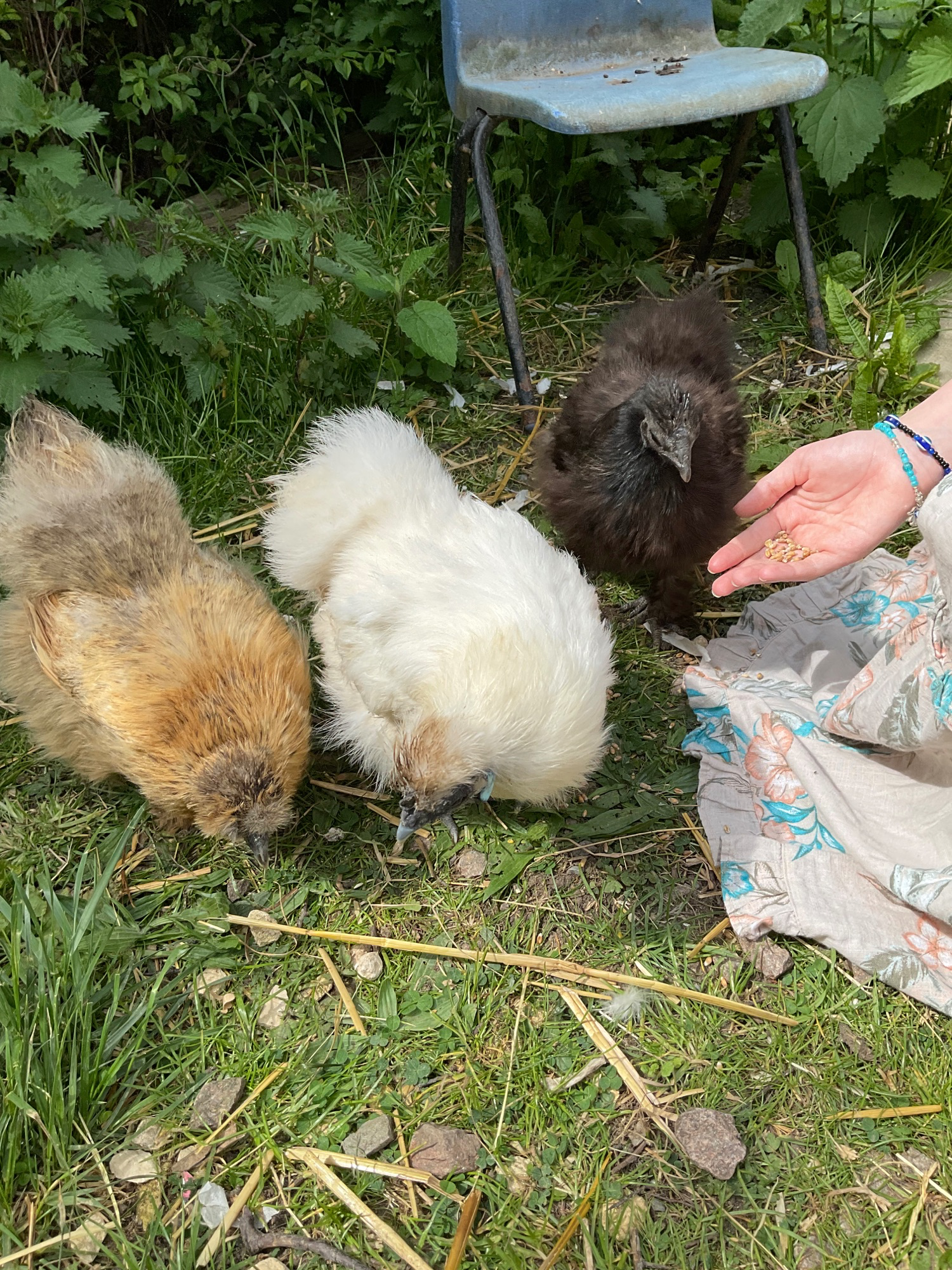 Silkies (Snowflake, Midnight & Ginger)
Snowflake, Midnight and Ginger are our three silky chickens. They have a separate coop to the other chickens and are much smaller in stature. They are very gentle with their pecking so will often be hand fed corn. If Midnight is really happy she purrs!
SpongeBob and Patrick are our goldfish. Many of our learners find them calming to watch and they often encourage questions about other kinds of underwater creatures.