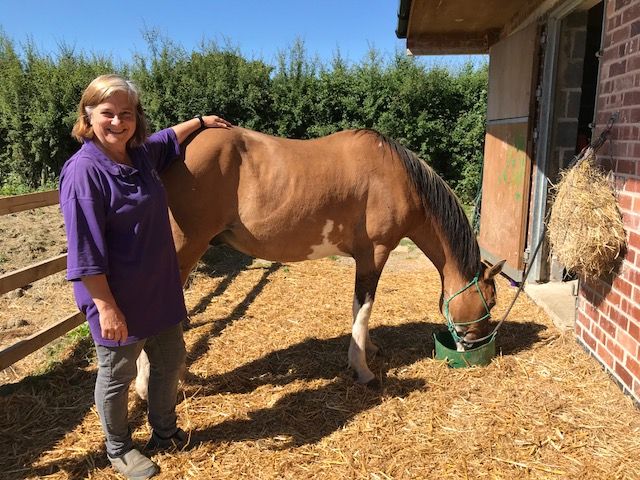 Rainbow Horses Learning Centre CIC was founded in 2011 by Sue Coombes, a qualified teacher specialising in science and music. She has over 30 years experience of working with children and young people of all intellectual abilities and support needs across the neurodiversity spectrum.
Sue was part of the working group with Phil Christie and Ruth Fidler that led to the publication of their book, Understanding Pathological Demand Avoidance Syndrome in Children: A Guide for Parents, Teachers and Other Professionals and recieved training on PDA by Elizabeth Newson. She has also received extensive training in Sensory Integration from an Occupational Therapist, with continued learning in how sensory integration and interoception impact our young people implemented throughout the Rainbow Horses team.
Sue is a BACP registered child counsellor who trained at the Institute for Arts and Therapy in Education to provide counselling through playful use of the arts. As part of this training she attended workshops with Dan Hughes on using the PACE approach (Playfulness, Acceptance, Curiosity and Empathy) with children who have experienced developmental trauma. She also took part in a one day Sensory Attachment Integration training by Eadaoin Bhreathnach at The Centre for Child Mental Health.
She is trained in Equine Assisted Learning through EAQ® and Equine Facilitated Psychotherapy through The Herd Institute and we are an EAQ Approved Centre.